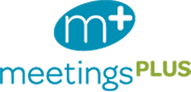 Site Selection
Action Plans
Negotiating
Budgeting + ROI
Meeting + Event Management
Incentive Programs
Staffing
Online Registration
Destination Expertise
Travel Services
Production + Entertainment
Event Marketing
Attendee Surveys + Evaluation
Risk Management
Teambuilding
Film Housing


Want to get more out of your customer or employee incentive program, sales meeting, special event, conference, board meeting, or trade show? Want to know that you can secure what you want, when you need it? You've come to the right place! Founded in 1996, Meetings Plus has been the secret to successful events thanks to its unique "pluses" that separate it from ordinary meeting and event management companies.

+ Supplier-side background and understanding : Founder Pam Spanjer knows how to get things done from her 30+ years in the business including 18 years of executive experience with Ritz-Carlton, Sheraton and Hilton hotels.

+ Dedicated, personal service : Every client receives the personal attention and care from the president of Meetings Plus on down -- from start to finish.

+ Expert negotiating skills : Our clients receive incredible value on everything. If there's a way, we'll find it.

+ Agility and responsiveness : Because situations and conditions can change on a dime, we anticipate and react for our clients without missing a beat.

+ Budgetary management : We protect our clients' interests because it's your money but our responsibility.